Supporting the Coeur d'Alene Community and those in need is an ongoing mission of Jim Parker and the team at Parker Subaru. That is why we are excited to announce our newest community contribution.
On Wednesday, October 24th we unveiled the Parker Subaru Food Pantry on the corner of Government Way and Clayton.
This pantry is unlocked and anyone in need of help is welcome to grab food as they need it. Our team is committed to keeping the food pantry stocked at all times with nonperishable food items.
Anyone is welcome to contribute as well. If you would like to donate simply bring any nonperishable food items to the Parker Subaru front desk. And if you know anyone in need please inform them about this pantry.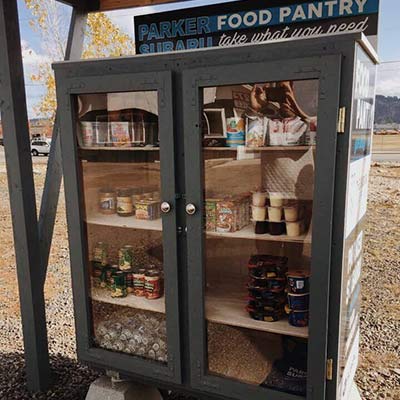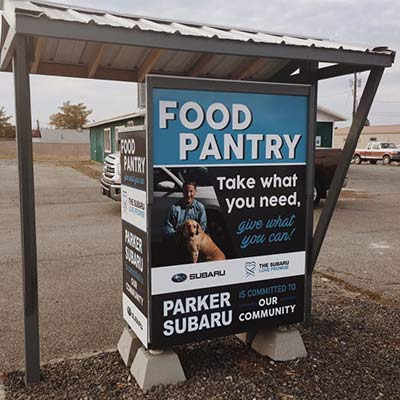 The Food Pantry is our commitment to the Subaru Love Promise; which is to show love and respect to all people and make a positive impact in the world.
We are committed to serve and share the love by sponsoring and participating in the community and encouraging others to do the same. We appreciate those in Coeur d'Alene who continue to donate nonperishable food items.
Thank you for helping the Parker Food Pantry fight food insecurity in our community.
Donation Drop-Off Hours
Monday

08:30am - 07:00pm

Tuesday

08:30am - 07:00pm

Wednesday

08:30am - 07:00pm

Thursday

08:30am - 07:00pm

Friday

08:30am - 07:00pm

Saturday

08:30am - 07:00pm

Sunday

10:00am - 5:00pm